Let's Talk Trauma: Part III
Let's Talk Trauma: Part III
These past couple of weeks, we've been exploring the topic of trauma through the lens of our relationships.
In Part I, we defined 'trauma' and provided an overview of how adversity in childhood or early adulthood can affect our present day relationships.
In Part II, we explored the most common ways that trauma manifests itself in relationships and how you can begin to recognize it.
Today in Part III, we explore what you can do to heal from trauma you might be experiencing in your relationship.
Here are five steps that you can take if you feel that the ripple effects of trauma are interfering with your connection to your partner.
Step 1: Learn more about trauma and the effects of trauma upon yourself and your partner. Awareness is always the first step.
Because the effects of trauma can have such far-reaching implications on our overall health and well-being, we encourage you to educate yourself.
Here are a list of resources:
Suggested Reading: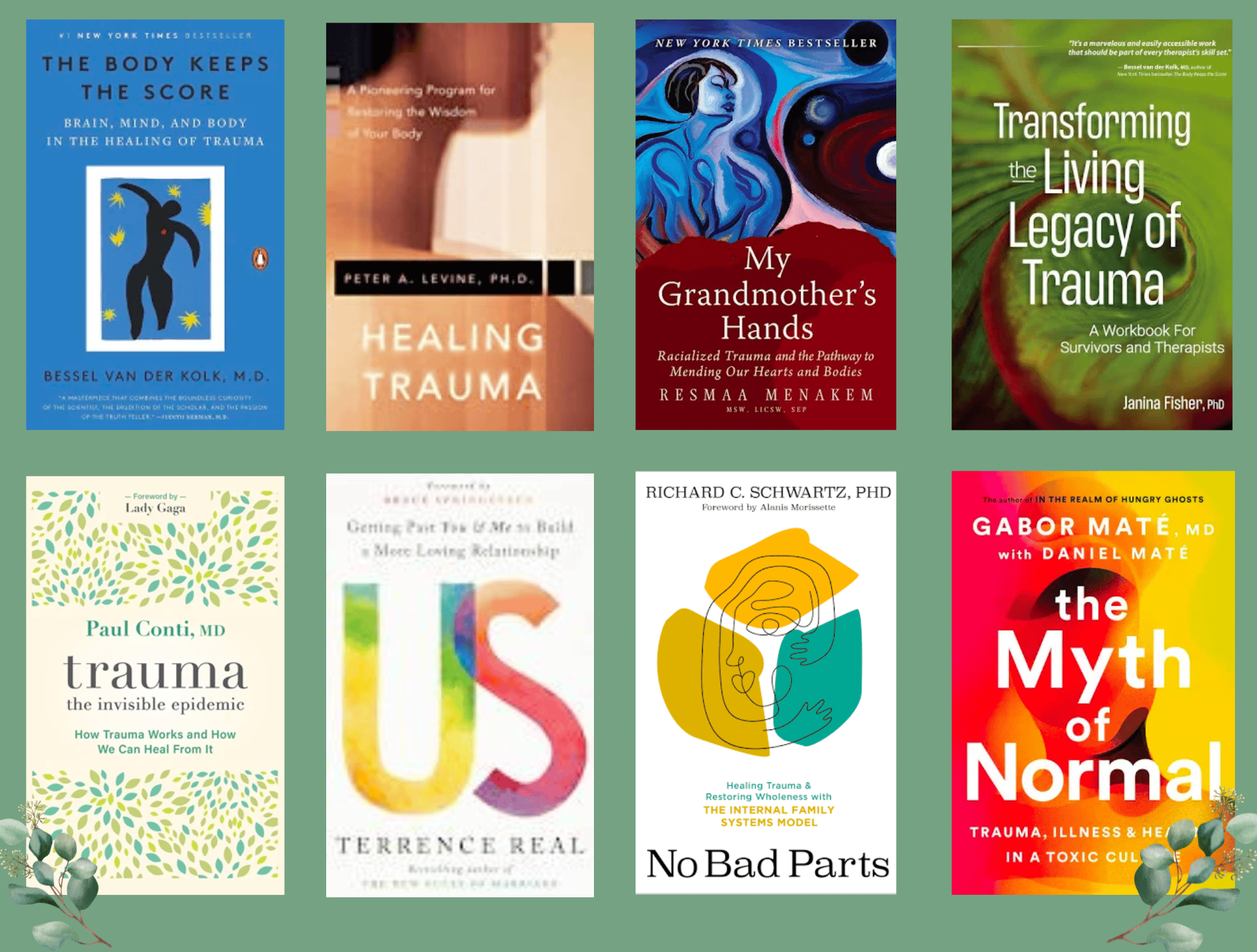 Article: How Childhood Trauma May Affect Adult Relationships​
Documentary:
​The Wisdom of Trauma: A 90-minute film featuring Dr. Gabor Mate. "Trauma is the invisible force that shapes our lives. It shapes the way we live, the way we love and the way we make sense of the world. It is the root of our deepest wounds. Dr. Maté gives us a new vision: a trauma-informed society in which parents, teachers, physicians, policy-makers and legal personnel are not concerned with fixing behaviors, making diagnoses, suppressing symptoms and judging, but seek instead to understand the sources from which troubling behaviors and diseases spring in the wounded human soul."
Recent Podcast Episodes
Step 2: Make a commitment to seek out the support you might need to begin addressing your trauma.
Step 3: Learn and choose new, adaptive responses when triggered. It is possible to transform your relationship such that it can support your growth and healing, rather than perpetuate old wounds.
Step 4: Practice, Practice, Practice
Step 5: Be forgiving, be kind, be compassionate, be patient with yourself and your partner.
***
We'd love to hear from you! If our blog resonates with you, you have comments, questions or ideas for us to address, please feel free to reach out. Also, please feel free to share and invite your friends to sign up here to receive our newsletter each week!
Warmly,
​Ashley Taggart, MFT and Phylis Wakefield, PhD are both psychotherapists in Sonoma County. Ashley specializes in working with couples and relationship issues, and Phylis specializes in relationship issues, parenting issues, addiction and trauma.
​